Every time your child completes a reading task, they earn stars! The more they read, the more stars they collect. But that's not all - by showing improvement in their reading skills, they can earn even more stars. Stars are a wonderful way to visualize their progress and keep the momentum going.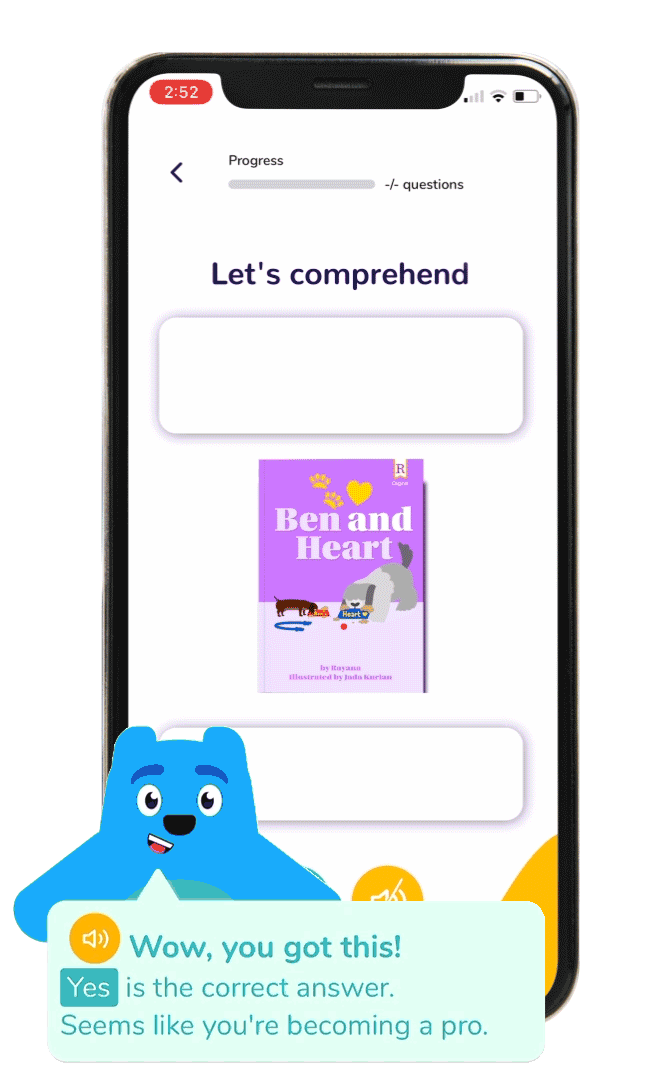 Stars can then be used to unlock special badges. Each badge represents a unique milestone in the child's reading journey, like mastering a new word, finishing a challenging book, or maintaining a reading streak. These badges are like trophies, marking their hard-earned achievements and boosting their confidence!
Through their personalized dashboard, children can keep track of the stars they've collected and the badges they've unlocked. This dashboard is not only a scoreboard but also a diary of their reading journey.
Unlock Fun and Growth with Our Reading Rewards
We believe that learning should be enjoyable and rewarding. With our Stars and Badges system, we aim to cultivate a love for reading, inspire self-motivation, and instill a sense of accomplishment in children. Reading is no longer just about words and sentences, it's about fun challenges, awesome rewards, and the excitement of growth.
Children can earn up to three stars for each book they read; they receive one star for finishing the book, one star when they show mastery in comprehension, and they earn another star for accuracy.
As children accrue stars, they unlock badges. These badges are visible in the child's dashboard. Children can view their badges anytime to celebrate their reading milestones.
The Stars and Badges feature transforms reading into a thrilling adventure for children, incentivizing them and turning learning into a fun, rewarding game.
Fun & educational grade-level stories come to life with bright illustrations.
For K-6th grade, available on: