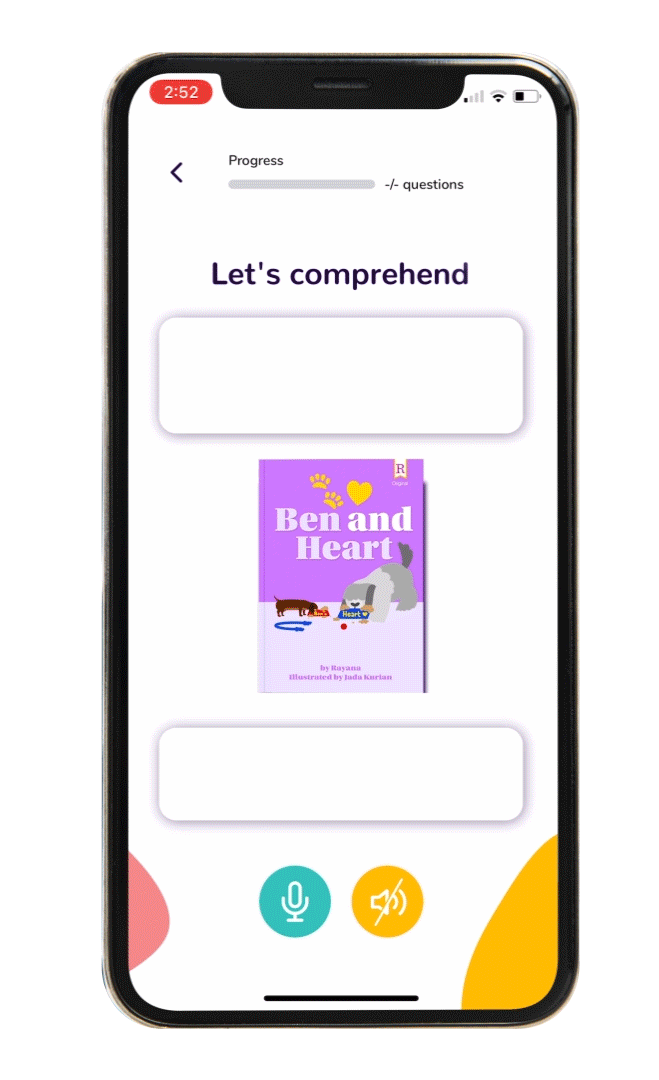 Guided Reading + AI Technology = Smart Reading Program
Whether your child is just starting out or struggling to read well, we help children from Pre-K through 5th grade improve their reading skills and stay engaged with a multi-sensory approach to reading.
Readability's AI reading tutor uses advanced responsive speech recognition to:
As your child reads the highlighted words aloud, Readability's AI tutor listens and provides real-time feedback and pronunciation corrections.
When children become better readers, their confidence grows. Confidence in reading puts children on a path to good grades and academic success.
Readability offers a customized library of beautifully illustrated fiction and non-fiction books for every reading level that will keep children engaged.
Each book comes with a set of comprehension questions and vocabulary words, enriching each child's learning experience.
We make reading easy for busy families and educators who struggle to find that needed one-on-one time.
Parents and educators can track a child's reading progress including books read, time spent reading, fluency, accuracy, and comprehension scores.
Schedule the time of day and reading goals you would like a child to meet and watch their reading skills soar.
When Readability becomes part of a child's daily routine, they will build confidence and improve their grades, leading to future academic success.
Fun & educational grade-level stories come to life with bright illustrations.
For K-6th grade, available on: