Taking action to make sure that your child can read is one of the best things a parent can do to prepare them for the future. However, many aren't sure exactly how to help a child read.
This is where our blog about reading comes in, helping parents to have the resources and skills they need to make sure their little one not only can read but actually enjoys reading. Enjoyment is the key to success in this situation.
Being able to read empowers children and adults, giving them access to unlimited knowledge and skills. It is also an important part of the education system.
That's not to say they can't learn without being able to read well, but that they might struggle to prove what they know if they can't understand tests and texts used in assessment processes.
How can I help my child who is struggling to read?
The first thing you can do as a parent is to stop thinking about the issue and start acting. Many people worry about how early they should start to teach reading, but if you make reading fun, then you can start at any age.
The trick is to introduce and encourage reading as an enjoyable activity. Don't drill your child, or force them to spend hours a day on reading. The last thing you want to do is to turn it into a chore.
Instead, take a more relaxed, fun, but also consistent approach to teaching and encouraging reading.
How to Help Your Child Read?
Here we will look at the simple steps that parents can take to help improve their child's language acquisition. Doing so also helps to improve their reading. Here we give you useful tips to help your child read:
1.  Read to them – This helps them to learn more words and to be able to follow the book with parents. However, if for any reason the parent isn't able to read themselves, reading apps and audiobooks can help. In that situation, it could be a beautiful shared experience to learn to read together.
2.  Talk to them – It is almost impossible to learn how words should be spoken without hearing how they sound. By talking to your child, even at an age where they don't understand you or can't reply, you are giving them the opportunity to absorb this knowledge over time.
3.  Don't force them to move on to new things – Parents want their children to develop and to do as well as possible. When a child has a favorite book, parents often get bored with it or worry they aren't learning enough. However, rereading is highly beneficial in teaching reading and repetition combined with familiarity will help them to learn the story's words over time.
4.  Phonemic awareness is important – You can help make your child more aware of the sounds of letters (phonemic awareness) by breaking down words, or grouping similar words together. With time, it helps them to learn how to sound out words they can't read, but can often recognize themselves once they know the sounds of the letters and can read it aloud.
5.  Read to each other – Allowing a child to try and read-aloud will enable parents, tutors, or our app to recognize where they are struggling. This can then be addressed with some appropriate feedback or repetition. When they hear it read to them, they may also make the connection with what they read and how it should be read.
How to Help My Child Read Today?
If you're serious about encouraging them to read, you should try to make sure they have the resources and environment to read. It can also be worthwhile to speak with the school and local government should you consider they need considerable support in order to get them up to speed.
By resources, we mean lots of options for them to enjoy reading what they want to read. This can involve buying books they like, or providing them with our large app library so that they can choose what they want to read. Materials should be age and level appropriate so that they don't struggle too much.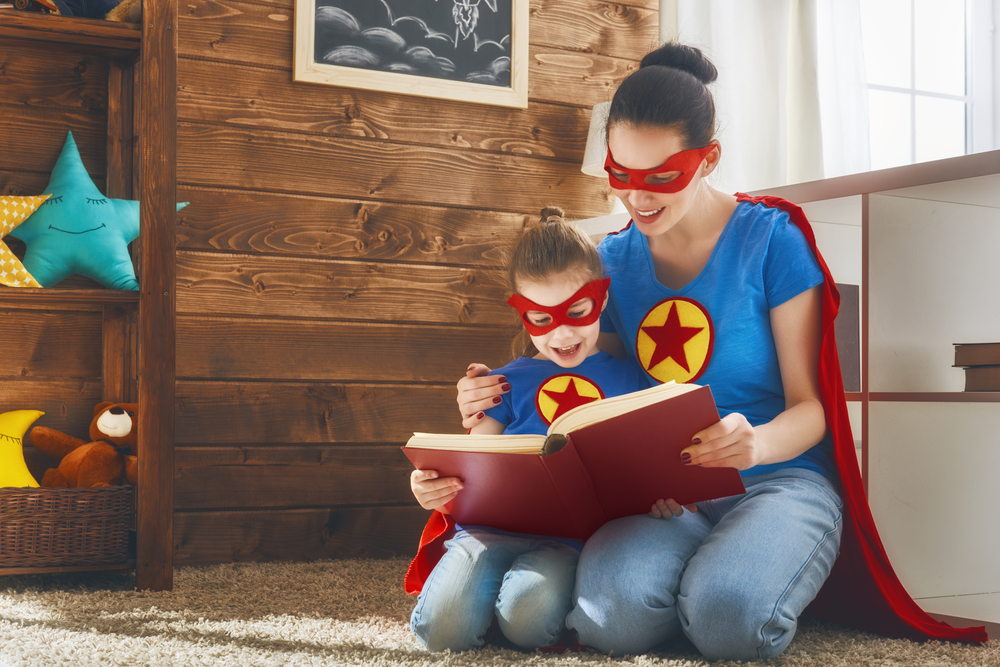 The environment should also be comfortable and fun. Think about creating a reading corner or reading cave, a place they enjoy and want to be in, and a place where they can relax and be left alone if they want to be.
With this all in place, reading will (with time) become a fun and relaxing activity for them and they'll likely forget all about the struggles.